Return to The Four Kingdoms Series
If you enjoy clean romance, adventure, and intrigue, then try the books in the Return to the Four Kingdoms series now! These interconnected fairy tale retellings each feature a different heroine who finds herself friendless in a strange land and who must fight to save her new home and win her happily ever after.
Reading Order
The Secret Princess: A Retelling of The Goose Girl
The Mystery Princess: A Retelling of Cinderella
The Desert Princess: A Retelling of Aladdin

… with more books to come.
---
The Secret Princess: A Retelling of The Goose Girl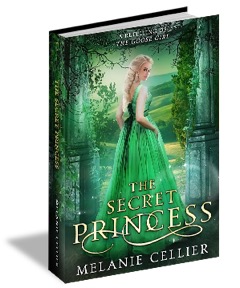 Princess Giselle is excited to be leading her first royal delegation—until everything goes wrong before they even reach their destination. With her rank and authority stripped away and her people scattered, she's left with nothing but a gaggle of geese.


Giselle is determined to prove herself a true princess—in action as well as in name. But to do so she must uncover a conspiracy that threatens far more than her own future. With her life in danger and only a talking horse and an irritable goose boy at her side, she needs assistance. One of the servants is willing to help her, but Philip's attractive smile hides yet more secrets, and Giselle is running out of time.

In this reimagining of the classic fairy tale,
The Goose Girl
, the wronged princess must prevail in a deadly game of identities with the fate of kingdoms at stake.


---
The Mystery Princess: A Retelling of Cinderella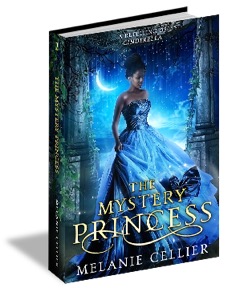 Daria has spent her whole life caring for others, so when she's rescued by traveling merchants while fleeing for her life, she's more than happy to work for them in return for her safety.

But danger follows her, as does Prince Percy.

Daria thought she'd left the complications of balls and royalty behind her, but she can't hide as a servant forever—not when whole kingdoms are at risk.

---
The Desert Princess: A Retelling of Aladdin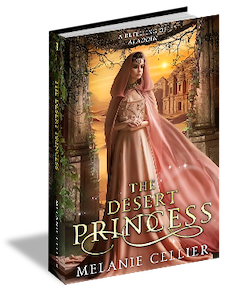 Cassie knows she was made for more than a life buried away in her uncle's remote forest estate. Eager to meet the great spymaster, Aurora, she jumps at the chance to travel to her distant kingdom. But meeting Aurora isn't enough—Cassie wants to prove her worth. So when she's presented with an opportunity to gather intelligence, she acts.

When her plans go awry, Cassie finds herself living on the streets in a distant city. But despite the failure that brought her here, Cassie can't afford to give up. Kingdom-shaking danger is brewing in these lands, and she may be the only one who can save the Four Kingdoms. Cassie won't let anything stand in her way—not the biting heat of the desert, not the distracting way her heart responds to the mysterious, attractive stranger who insists on staying close, not the layers of secrets hiding beneath the surface of her new home.

In this reimagining of the classic fairy tale,
Aladdin
, a girl from the streets must navigate treasure caves, palaces, and a magic lamp if she wants to rescue herself and save four kingdoms as well.

---
Audiobook Versions

Audiobook versions are available now from libraries as well as a broad range of audiobook stores. For links to the different stores, see
Audiobooks
.

---
Subscribe to my mailing list
to be kept updated - on new releases, sales, and giveaways.