I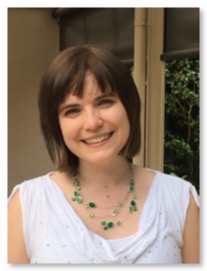 grew up on a staple diet of books, books and more books. And although I got older I never stopped loving children's and young adult novels. I always wanted to write one myself but it took three careers and three different continents before I actually managed it.


I now feel incredibly fortunate to spend my time writing from my home in Adelaide, Australia where I live with my husband and children and where I keep an eye out for koalas in the backyard. My staple diet hasn't changed much, although I've added choc mint Rooibos tea and Chicken Crimpies to the list.

I write young adult fantasy including books in my
Spoken Mage
world and my three
Four Kingdoms
series which are made up of linked stand-alone stories that retell classic fairytales.


---
Email me
and say "hi" - I'd love to hear from you! Or follow me:
Subscribe to my mailing list
to be kept updated - on new releases, sales, and giveaways.



---
The Princess Companion Q&A
Q: What draws you to this genre?
A:
The Princess Companion
is a young adult fairy tale retelling. I love the fantasy and romance of fairy tale retellings and their ability to whisk you away to another world. And I love young adult novels because it's such an exciting age with so many challenges but also so much hope and enthusiasm.
Q: What is the inspiration for the story?
A:
The Princess Companion
is a retelling of
The Princess and the Pea
. I chose this fairy tale because it isn't commonly adapted but I find all the unanswered questions fascinating. Why the obsession with a true princess? And since when is physical sensitivity the test of royalty?
Q: Tell us about the cover and the inspiration for it.
A: T
he cover is inspired by a scene in the book. Alyssa spends quite a bit of time in libraries throughout the novel and on one occasion she ends up sleeping in one of the chairs in the library, wearing a ball gown. But you'll have to read the book to find out why!